September 23, 2022
E10 Video Nasty: 'The Witch Who Came from the Sea'
A thoughtful meditation on generational trauma masquerading as an exploitation film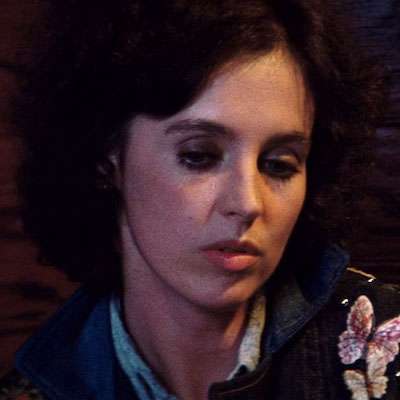 TW: child sexual abuse by a parent
In "The Witch Who Came from the Sea" (1976), written by Robert Thom and directed by Matt Cimber, Molly (Millie Perkins) confronts her childhood trauma in unsettling and destructive ways. Through flashbacks and conversations with her sister, Cathy (Vanessa Brown), we learn that the sea captain father Molly idolizes was actually an abusive piece of shit. Unable to acknowledge the reality of her childhood, Molly creates a fictional world in her head that begins to splinter when her own violent impulses take form. Based on the poster and the film's video nasty status, I expected something titillating that favors style over substance. Instead, I got a character-driven meditation on the downsides of trying to compartmentalize abuse.
Here are some things we mentioned during the episode and/or that we think you should check out:
Assorted fun facts that we didn't get to mention:
Matt Cimber is the co-creator and director of the Gorgeous Ladies of Wrestling (GLOW) professional wrestling promotion and syndicated television series (the OG, not the Netflix show).
Robert Thom wrote the scripts for four of the most significant and best of the drive-in exploitation movies: 1968's "Wild in the Streets" (Barry Shear), 1970's "Bloody Mama" (Roger Corman), 1975's "Death Race 2000" (Paul Bartel), and 1975's "Crazy Mama" (Jonathan Demme).
Young Molly (Verkina Flower) and Molly's dad (George 'Buck' Flower) were played by real life father and daughter. George 'Buck' Flower was also the casting director and known for playing a lot of drunk/homeless roles. He previously worked with Matt Cimber on "The Candy Tangerine Man" (1975) and had a cameo in almost every '80s John Carpenter movie. Verkina Flower went on to act in other drive-in exploitation films but then started working more steadily as a costume designer. Notably, she was a wardrobe supervisor for a few episodes of Nickelodeon's "All That" in the early aughts.
The Boathouse restaurant was also featured in "Funny Girl" (1968), "They Shoot Horses, Don't They?" (1969), "The Sting" (1973), "Forrest Gump" (1994) and "The Majestic" (2001).