August 3, 2022
E7 Teen Favorites: 'Tender Mercies'
Lindsay watches one of teen Jo's favorite movies for the first time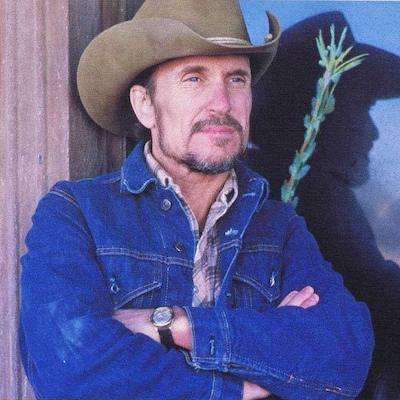 "Tender Mercies" (1983) is about a former successful musician named Mac Sledge (Robert Duvall) who lost everything good in his life due to alcohol. When the film opens, he and a friend are staying in a motel, getting drunk and fighting while the proprietor, Rosa Lee (Tess Harper), and her young son, Carl (known as Sonny, played by Allan Hubbard), watch from their porch. When the friend skips out before paying the bill the next day, Mac offers to work for Rosa Lee in order to compensate for the room. She agrees, but tells him that he can't drink while he's working there.
Thus begins Mac's slow streak of improving his life. He sticks with sobriety, marries Rosa Lee, and starts writing music again. It's the kind of movie that's not really plot-driven … more slice of life, at arm's length, character study about Mac's quiet redemption. Other highlights are Betty Buckley, who plays Mac's successful country star ex-wife, Dixie, and Ellen Barkin as Mac's estranged teen daughter, Sue Ann. The screenplay is written by Horton Foote, who won the best adapted screenplay Oscar for "To Kill a Mockingbird" in 1962. He also won a best original screenplay Oscar for "Tender Mercies" in 1983 and has a Pulitzer Prize for drama for his play, "The Young Man From Atlanta" and an Emmy for a TV adaptation of William Faulkner's "Old Man." The director, Bruce Beresford (who we completely forgot to mention by name — sorry, Bruce), is probably best known for "Driving Miss Daisy" (1989), although my personal favorite film of his is "Double Jeopardy" (1999).

Here are some things we mentioned during the episode and/or that we think you should check out:
Some interesting trivia:
Duvall's only Oscar is for this film. He had been nominated for the following films (but did not win): "The Godfather" (1972), "Apocalypse Now" (1979), "The Great Santini" (1979), "The Apostle" (1997), "A Civil Action" (1998), and "The Judge" (2014).
Duvall's contract stipulated that all of the songs had to be sung by him.
"Over You," the song Dixie performs at the Opry, was also nominated for an Oscar.
Duvall wrote two of Mac's songs, "Fool's Waltz" and "I've Decided to Leave Here Forever." Others were country classics and not written for the film.
Universal Studio lost faith in the film after it performed poorly at test screenings. They also sort of ignored Willie Nelson's offers to promote the film.
David Lynch was a contender for director at one point. Can you imagine this film with him at the helm? Actually, it probably would have been like "The Straight Story" (1999).
The film was selected to screen in competition for the prestigious Palme d'Or (Golden Palm) Award at the Cannes Film Festival in 1983.
Robert Duvall made his official cinema movie debut as Arthur "Boo" Radley in "To Kill a Mockingbird" (1962), whose screenplay was written by Horton Foote.
Horton Foote and Duvall worked together on five projects: "TKAM," William Faulkner's "Tomorrow" (1972), "Tender Mercies," "The Midnight Caller" (play, 1958 debut), and "The Chase" (1966, based on his 1956 novel).
Tess Harper and Bruce Beresford worked together on three films: "Tender Mercies," "Crime of the Heart" (1986), and "Alibi" (1989). 
Jeannine Oppewall was hired as art director. Beresford praised her as "absolutely brilliant," especially for her attention to very small details, "going from the curtains to the color of the quilts on the floors." It was Oppewall who named the motel Mariposa, Spanish for "butterfly," which symbolizes the spiritual resurrection Mac Sledge would experience there. Oppewall has four academy award nominations for best art direction:  "Seabiscuit" (2003), "LA Confidential" (1997), "Pleasantville" (1998), and "The Good Shepherd" (2006).