May 24, 2022
E2 Recent TV: 'Conversations with Friends'
Does this new Sally Rooney adaptation work on screen?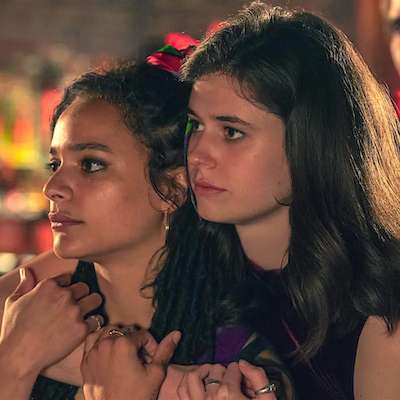 "Conversations with Friends" is about two young women, Frances (Alison Oliver) and Bobbi (Sasha Lane), going into their senior year at Trinity College in Dublin, Ireland. They used to date but are now just friends and perform spoken word poetry together. At one of their shows, they meet Melissa (Jemima Kirke), a writer who takes an interest in them and initiates a friendship. From the jump, Frances feels that Melissa favors Bobbi and is always awkward and unsure around her. She feels more comfortable around Nick (Joe Alwyn), Melissa's actor husband who has a similarly quiet nature. When Nick and Frances begin having an affair, the dynamic between the characters shifts and interesting truths are revealed. "CWF" is currently streaming on Hulu.

Here are some things we either mentioned during the episode or think you might like to check out:

While we do talk a bit (especially at the end) about the people involved with making the show, this discussion primarily centers around the characters and how we feel about the way they were portrayed.