June 22, 2022
E4 Queer Classics: 'The Watermelon Woman'
Cheryl Dunye's debut film is a queer classic that stands the test of time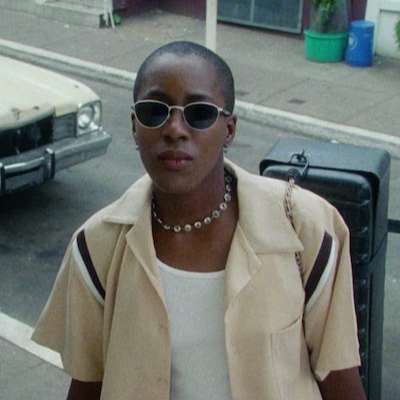 Cheryl Dunye's 1996 film, "The Watermelon Woman" is a documentary/fiction hybrid about a young Black lesbian filmmaker named Cheryl, played by Dunye, who is on a quest to tell the story of a (fictionalized) forgotten Black actress named Faith Richardson (or Faye Richards in Hollywood). As Cheryl works on her project, some of her own relationships — platonic and romantic — are tested. This makes the film sound kind of dramatic, but it's pretty lowkey in its storytelling approach, which is why I like it so much. Cheryl faces obstacles, but they're never the sole focus. The film is more about her quest to understand, create, reimagine, and preserve queer history … for herself, those who came before her, and those whose stories remain lost to the sands of time. I guess I would say that more than anything, it's a film about Black queer erasure and reclamation.
Here are some things we mentioned during the episode:
Also, two important things!
YOU CAN WATCH THIS MOVIE ON KANOPY. I always forget about this because I don't have access through my library. I still don't think this is the restoration, but at least it's another free option for those with an account. I've also been told it's on Mubi in the UK.
The second important thing is actually not important, but "Stranger Things" had a $30M budget per episode, not $35M. Regardless, it's still a fuckload of money. Oh, and "Go Fish" came out in 1994. It's sadly no longer available on Criterion Channel, but you can rent it other places.